Shrewsbury Chiropractors for Family Wellness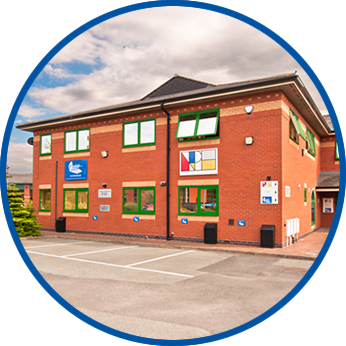 Enhance your health at Shrewsbury Family Chiropractic
Our purpose is to make sure that every family member, from new-borns to aging seniors, feels loved and supported on their journey to optimal health. We understand that health is not an event in our lives, but a journey which requires nurturing support.
In our office we enjoy an atmosphere that feels like home and take pride in the relationships we have built with our practice members that offer the chance to inspire and encourage healthier lifestyle choices. We believe that good health is our greatest asset, and our mission is to protect yours!
Our Shrewsbury Chiropractors provide the practice members of Shrewsbury Family Chiropractic with state-of-the-art wellness care. We have a wide range of chiropractic techniques as well as other supportive approaches to help you enjoy greater health and wellness. Our chiropractors have a reputation for excellence in meeting the needs of young families, including mums-to be, babies and children. They help sports enthusiasts combat sporting injuries and achieve better performance. Senior members of our community feel they can maintain a better quality of life and can keep participating in the activities that they love.
A family-centred practice
We have a love of family and community spirit and see this as a vital ingredient when looking at health and well-being. We strive to provide our patients with the very latest in technological advancement in protecting their most precious asset: good health.
Dr Fredericksen (Chiropractor) is a certified Webster Technique® practitioner, offering his pregnant patients high quality chiropractic prenatal care. This highly researched approach is safe and gentle and is designed to give our mums-to-be a great experience of pregnancy followed by a natural and normal birth.
We also love children and want to give them the greatest start in life through a healthy and well-balanced nervous system. Dr Fredericksen (Chiropractor) is a member of the International Chiropractic Paediatric Association (ICPA) and welcomes kids of all ages.
State-of-the-art care
Modern computerised scanning technology, the Insight™ Subluxation Station and CoreScore systems, provide us with a unique opportunity to identify and assess how our nervous system and spine is being effected by our lifestyle stressors. Our practice members love this non-invasive protocol that not only accurately detects nervous system interference, but allows us to monitor your return to optimal health.
Convenient location
With ample off street parking, we are located in an easy to reach location in Shrewsbury which makes visiting Shrewsbury Family Chiropractic hassle free. We are open 6 days per week with accessible hours so you need not worry about juggling your diary.
Call Shrewsbury Family Chiropractic today!
Chiropractors Shrewsbury are passionate about what we do and would love to help you by sharing our knowledge to ensure you can stay well with less future health setbacks. Our chiropractors are happy to answer any questions you may have. In the meantime, we hope you enjoy exploring our website and see that we are a dedicated team of enthusiastic people who care about your health beyond symptoms of pain and ill-health. If you are ready to come in, contact our Shrewsbury Office and see for yourself why so many people have enjoyed incorporating chiropractic care into their lifestyle.