Meet the Shrewsbury Team
Get to Know Dr Glenn D Fredericksen (Chiropractor)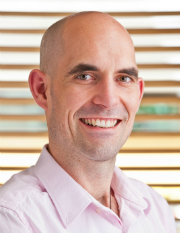 Glenn has enjoyed the benefits of regular chiropractic care since he was 17 for no other reason than to be healthier and stronger. Now he loves to share this healthy approach to life with others. Through a natural Chiropractic lifestyle, Glenn finds that he is able to move more easily and recover more quickly from body fatigue, is more resistant to the common illnesses we find bouncing from person to person and is also more productive with more energy and better concentration.
Glenn trained back home at the prestigious New Zealand College of Chiropractic which is world renowned for its vitalistic approach to Chiropractic and health.
---
Ready to get started? Please
contact us
to arrange a time so that we may meet you and discuss your particular health issue.