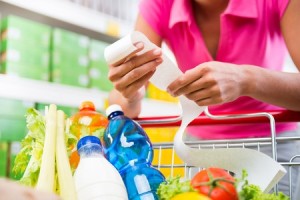 As you know we are holding a very special day here on the 4th of December in aid of the Trussell Trust food banks. Our Aim is to provide as many people as we can with a revitalising Chiropractic check up and adjustment in exchange for a £30 food parcel instead of the normal fee. Food parcels will be distributed around the Shropshire food banks and will help many local people in need this Christmas.
The Trussell Trust has come up with some guidance for donations as there are some items that they cannot accept and give out and others that they get a lot of so if you are unsure what to donate then please have a look at their guidance by clicking here.
As chiropractors who are interested in the health and wellness of our patients we have adapted the shopping list provided by Trussell Trust to include alternative food that is conducive to good health and will help families gain access to better quality foods during the festive period that may not typically be donated. We hope that you too will see this as a great opportunity to help someone while we help you. For appointments or more information call Tracy on 01743 455 245.
SHOPPING LIST
. Tins of Organic Soup (Heinz, Whole Earth)
. Tinned Fish (Tuna, Sardines, Mackerel, Salmon)
. Tinned Fruit/Vegetables
. Tinned Puddings
. Pasta (Wholemeal/gluten free) or Couscous
. Organic Pasta/Curry Sauces
. Brown Rice
. Organic Jam/Marmalade
. Dried Noodles
. Brown Sugar
. Coffee/Tea
. Organic Biscuits/Chocolate
. Minced Pies/Christmas Pudding
. Organic Baby Food
. Nappies
. Toiletries
 
PLEASE NOTE: We can only accept donations which are freshly bought, unopened and undamaged and that are still within their 'use by 'date (no less than 6 months)