Chiropractic Story from our Proudly-Sponsored Motorbike Racer: Ben Plant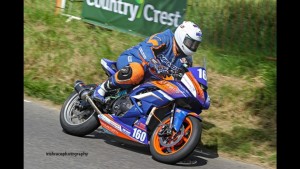 I am a self-employed plumber and HGL engineer so my work is very physical and often strenuous. My hobby is motorbikes – I race in high-profile events and also love to watch racing.
Before coming into Shrewsbury Family Chiropractic, I used to suffer with back pain and once every few months I would always need time off work due to a bad back. I have been coming in for several years now and since treatment, very rarely now do I suffer.
I knew very little about chiropractic previously so I originally had mixed feelings about it. However, getting to know Glenn and becoming a regular has been a pleasure. He is an all-round top bloke and very good at what he does…but he sure takes pleasure in making me squeal!
Having back pain is honestly the most awful way to live. Nowadays I have full movement at work and at home which is great. I am also able to compete in motorbike races, despite many accidents!