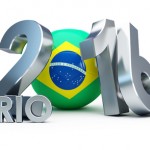 It was the swimmers who provided us with medals yesterday – silver for Siobhan-Marie O'Connor (who also broke the British record) and for the men's 4x200m freestyle relay team. We really seem to do well in the pool, don't we? Swimming is a great way to stretch out your limbs and the muscles that support the spine so why not get down to the Quarry for a dip?
Sadly, our gymnasts, synchro divers, David Florence and his canoe and the eventing team didn't fare so well and finished outside of the medals – better luck next time guys.
Chris Froome is up today in the time trials, the rugby sevens are also pleaying this afternoon if team sports are more your thing. And it's back to the pool for Jack Laugher and Chris Mears (synchro diving) and Andrew Willis.  Here's what else is happening today, along with start times (in BST) so you don't miss a thing:
Chris Froome – Time Trial Cycling – 12:30
Peter Wilson – Shooting Double Trap – 13:00
Rebekah Tiler – Weightlifting – 16:30
Joe Clarke – Canoe Slalom – 16:30
Team GB – Rugby Sevens – 16:30 and 17:30
Jack Laugher and Chris Mears – Synchro Diving – 20:00
Team GB – Hockey – (00:30 Thursday)
Andrew Willis – Swimming – (02:03 Thursday)
Feeling inspired to get sporty? Make sure you're in tip top condition by getting yourself checked by Glenn or Laura.