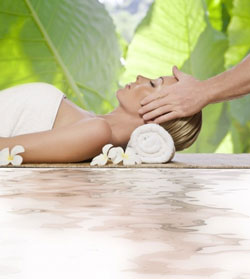 We are excited to announce the edition of Susan to our team. Susan trained as a holistic therapist 20 years ago and provides Aromatherapy, Reflexology, Swedish massage, more recently On-Site seated massage and Reiki. She will be based right here at Shrewsbury family Chiropractic in the Shrewsbury practice.
Our whole team recognise life is full of things that impact the way we live. We are constantly rushing around with never enough time, which leaves you stressed, tired and frazzled. A lot of us expect our bodies to continue to function despite the constant demands. But without the proper support your body requires, problems will soon become apparent.
Susan says "Relaxation can be seen as a luxury, but it's really is a necessity in this fast paced world. It is so easy to get caught up in the daily routine and ignore the bodies warning signs that we need to slow down"
"When you unwind it can make a massive impact on those around you and the way you cope with the different situations in your life."
Using all the techniques Susan has learnt over 20 years, she will plan a tailor made appointment, to give you something that is unique to your requirements.
Susan says "I look forward to helping you rewind, relax and let any stressors melt away. Lets see what life's really like without the rushed feeling."
For more information about Susan you can read here bio here.