By Tracy Williams
*Please note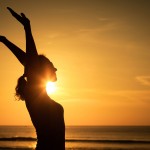 : This was true at the time of writing but this is the UK so who knows what it's doing today! We're working on the assumption (hope) that the whole summer is going to be just as wonderful so please join us in our blind optimism!
Tracy celebrates the summer and invites you to share your ideas, adventures and photographs to help inspire and support everyone over the long school holidays.
The last few weeks have been glorious, a proper summer for once and, although some of us cope better with the heat than others, this unexpected long run of hot, early-summer days has been a fabulous surprise. Let's hope it continues to the end of the school year and through the upcoming summer holidays. The combination of such fine weather and the school holidays means that it is definitely time to have lots of fun so I thought we could share our ideas and summer adventures. Here are a few to start you off:
The Summer. It's a time for … … Adventures
Go swimming
Go on a treasure hunt
Go to the beach, build the biggest sandcastle EVER
Get out the paddling pools
… Staying cool
sit with your feet in a paddling pool to keep cool
ditch the duvet, sleep under a sheet with the windows open and fan going
… Friends and Family
… You
… Get Outside
enjoy pottering in the garden, attacking that overgrown flower bed you keep meaning to get around to
go for a run, play tennis, swim or find that sport that just asks for the sunshine
go for a summer evening stroll
… Eat Well
make a lovely colourful summer fruit salad
eat lighter, healthier foods (who wants heavy stodgy food when it's so warm?!) – BBQs are great with plenty of grilled chicken and fish – just add salad!
drink plenty of water to ensure you stay hydrated – for a tasty and refreshing variation, fill a jug with water and add slices of cucumber and sprigs of mint, and allow it to infuse for a little while.
… Stay Safe
keep the sun cream handy
keep your head covered when it's very hot
So now it's over to you, everyone needs some inspiration from time to time so help each other out with your ideas for keep cool and having adventures this summer – and we'd love to see your photos so please share them on our Facebook page (if we get enough, we might even try and persuade Glenn to let us have a summer photo board in the office!) … we will if you will! Have a very happy summer Tracy 18th July 2018